Page Content
Title

Alamo Area Regional Law Enforcement Academy
Image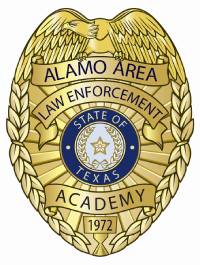 Text
Services
The Alamo Area Regional Law Enforcement Academy offers basic peace officer, basic correction officer programs and also basic telecommunications certification for individuals seeking licensure through the Texas Commission on Law Enforcement.
In addition, the academy provides continuing education for licensed law enforcement professionals. Peace officers, corrections officers, and telecommunicators are able to advance their proficiency certifications through the intermediate, advanced, and master level courses available through the academy.
Our Vision and Mission
Rich Text
The AACOG Regional Law Enforcement Academy strives to be the training academy, which through innovation and creativity, sets the trend for excellence in education and training for public safety professionals. The mission of the Academy is to enhance the quality of life for our community by providing innovative, visionary, timely, and comprehensive public safety education and training. We seek to act as a catalyst for positive change and to impact the skills, abilities, and attitudes of current and future public safety practitioners and leaders.